Technology & self-regulation for older drivers
Presented: 2nd July 2020
The 'Ageing and Safe Mobility: 21st Century Streets' webinar series ran through June & July 2020. In this session we discussed the role of self regulation and technologies that might contribute to safer outcomes. We are joined by Dr Julie Gandolfi from Driving Research who's report 'Supporting older driver mobility and effective self-regulation' conducted a thorough literature review on the subject for the RAC Foundation in January 2020.
The challenges associated with maintaining safe mobility for an ageing population will necessarily require a continued focus on improving the collision avoidance technologies and the crash worthiness of vehicles, as well as implementing changes to emergency response, trauma care and collision investigation. This sessions explores a number of these issues for the burgeoning older population.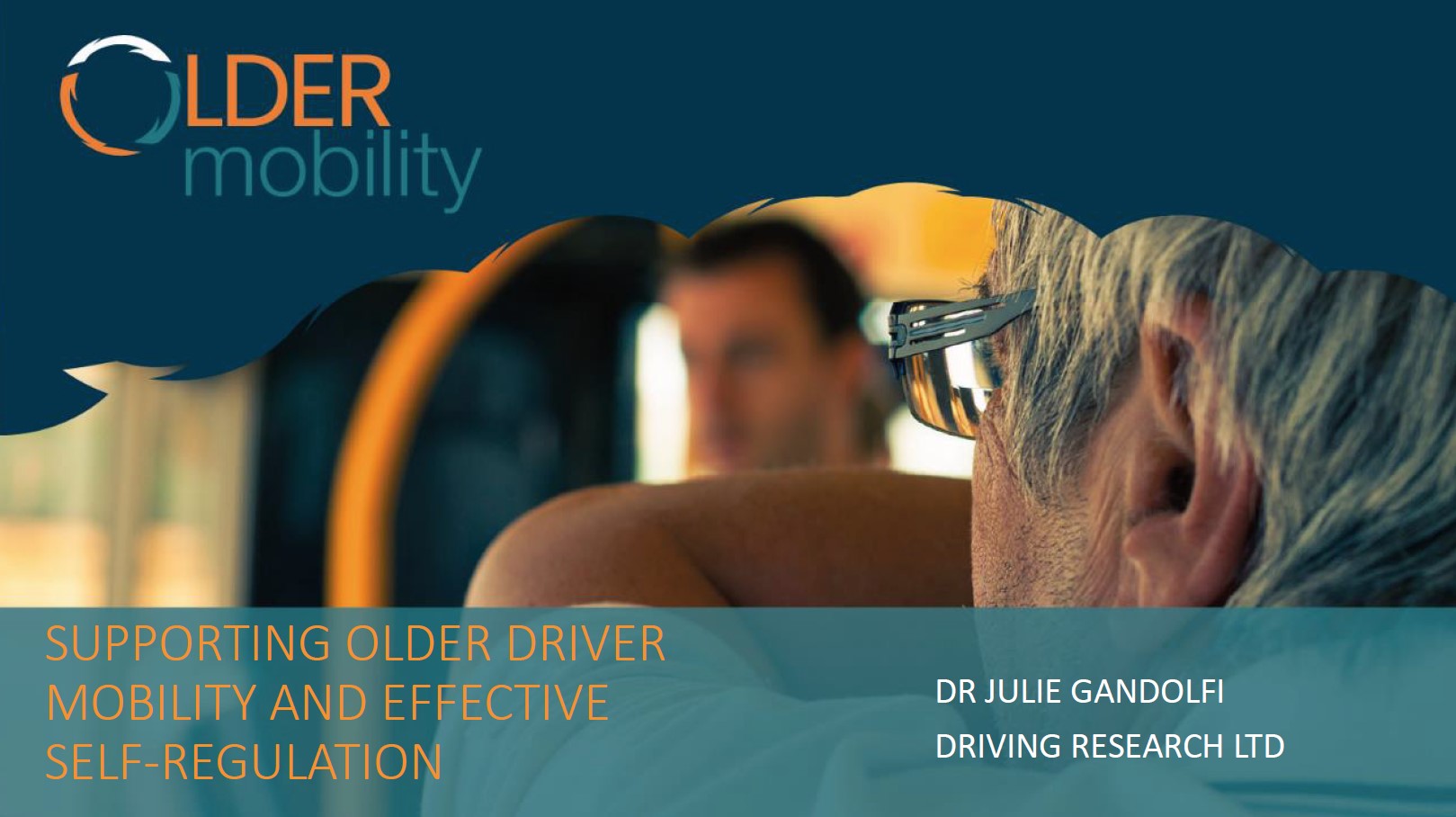 Supporting older driver mobility & effective self-regulation
---
Driver psychologist, Dr Julie Gandolfi reviews the latest evidence on impairment, driving assessments, interventions and self-regulation for older drivers.
This webinar is part of 'Ageing and Safe Mobility: 21st Century Streets' series, find out more about the other webinars below: